California based Independent Sales Representative with over 7 years experience in the industry working with multiple manufacturers on the West Coast.
States: California
I come to Miami Cigar with a background in sales and a passion for premium Tobacco. I'm a proud husband, father of three, and a serial hobbyist who believes everything is just a bit better with a great cigar. I have worked on the retail side for two years and looks forward to utilizing that experience and perspective to help all of our partners in the Southeast territory.
States: Alabama, Georgia, South Kentucky, Mississippi, Tennessee, South Carolina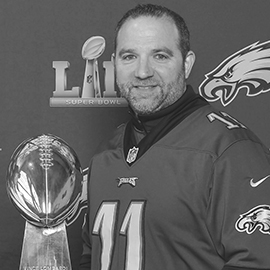 I am a proud husband and father of two. I bring 18 years of sales experience to Miami Cigar. If I'm not working, you will find me in the gym, refereeing on the basketball court, on the golf course or hanging with my black lab Sonny.
States: Delaware, New Jersey, Pennsylvania
I've been with Miami Cigar and company since 2013 and have enjoyed every second. It's a family! #OneLife
States: South Florida
Since my first IPCPR in 2009, I knew there was nothing else I'd rather do. The people in this industry have become like family to me. I am a Tobacconist University CST and a lifetime member of the CRA. I am proud to represent Miami Cigar in the Pacific NorthWest. My goal every day is to build relationships and provide excellent customer service.
States: Idaho, Montana, Oregon, Washington
I started in the cigar industry four years ago with Miami Cigar. Close relationships with a couple of cigar stores in Chicago helped me land in my current position. I now cover a territory that includes many lounges that I had been a customer earlier in my career.
States: Illinois, Indiana, Iowa, Kentucky, Michigan, Wisconsin, Minnesota, Ohio
I have been in the cigar industry for 6 years and am very excited to be a part of the Miami Cigar & Company family. I enjoy backpacking, golfing, shooting and classic cars.
States: Arizona, Colorado, Nevada, New Mexico, Utah
I'm a third generation cigar salesman and have been working for Miami Cigar & Co. for 6 years.
States: Louisiana, Oklahoma, Texas
From Coronado, CA originally. US Naval Academy graduate, 20 years as a Naval Aviator, retired U.S. Navy Commander. Before becoming a regional sales rep with Miami Cigar Company I managed the Wooden Indian Cigar Shop in the Philadelphia PA area for 3 years.
States: Maryland, North Carolina, Virginia, Washington D.C, West Virginia
Coming into my 3rd year with Miami Cigar, before that I spent 5 years in retail at Sabor Havana Cigars in Doral, Fl.
States: North Florida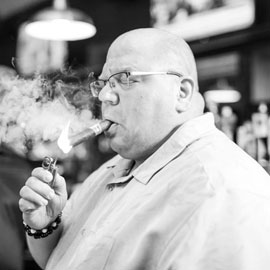 I am a Connecticut resident proudly serving Upstate New York and New England territory. The cigar industry has been a passion of mine for years and working for Miami Cigar Company feels like home. I look forward to working with each client to help create and maintain long-lasting relationships. Proud father of two beautiful daughters and lucky enough to be married to my best friend!
States: New York, New England
Office: 1(800)643-7209 or info@mccusa.net
Where To Buy? Find A Retailer Near To You, Search By City Or Zip Code