Vitola: Toro
5.5" x 54 ring gauge

 

MSRP $10.50
Samples provided by Miami Cigar & Company
Background
Close to two years ago, I took a look at the Preferidos Emerald Toro, a new release from La Aurora at that time. For years the Preferidos line was available only as double-torpedo, often tubo, cigars that ran upwards of $18 to $20 a stick. While the blend was undoubtedly excellent, the price tag kept many people from even trying it. Then they released the blend in several parejo sizes (straight sides, rounded cap) including Robusto, Toro and Corona. The price was closer to $10 a stick, which makes it much more accessible.
The Emerald (Ecuador Habano) Preferido was a good cigar, but I'm almost always partial to the Maduro wrapped versions, whether Ruby or Diamond. Recently Miami Cigar & Company sent me a couple samples of a Ruby Toro. The Preferidos blend always uses Brazilian, Peruvian and Nicaraguan leaf in the filler, as well as a Dominican binder. For the Ruby, the wrapper is a Brazilian Maduro.
This is the second of this size of this blend that I have smoked, though I've smoked many through the years in double-torpedo, Corona, and even Lancero sizes. MCC sent these cigar for review.
Prelight
The general look of the cigar is unchanged since the last time I saw them…which is both good and bad. The main bands are good and familiar, but the footboards are still kind of pointless and unnecessary.  The wrapper leaf of the cigar was a dark roast coffee brown with a fair amount of toothiness visible to the eye and feeling like a very fine-grit sandpaper under my fingertips. It was oily, too, with a good amount of residue left on my fingers after I touched it.
Giving the wrapper a good sniff, I got a strong earthiness, as well as a huge leather note and lesser notes of espresso bean and anise. The foot of the stick was rich with earth and cocoa powder notes, along with a touch of bell pepper.
After cutting, the prelight draw was very good and tasted of cedar and earth mostly, with a touch of sweetness.
Flavor
Initial puffs on the Preferidos Ruby Toro had notes of espresso and leather, along with deep earthiness. Lesser flavors of anise and cocoa powder came in behind, as did a little black pepper on the palate. The retrohale had a fast, hot red pepper, along with more espresso bean and a bit of a roasted nuttiness.
During the second third, the Preferidos Ruby had more anise notes, along with a steady amount of espresso bean. The pepper spice and cocoa powder increased a bit on the palate, while leather and earth died off a bit. There was a little more sweetness in the mix now, as well.
The last third had some notes of sweet and zingy citrus in the mix, as well as more pepper and cocoa powder and the introduction of some cedar. It all added up to complex and pleasing final act for this stick.
Construction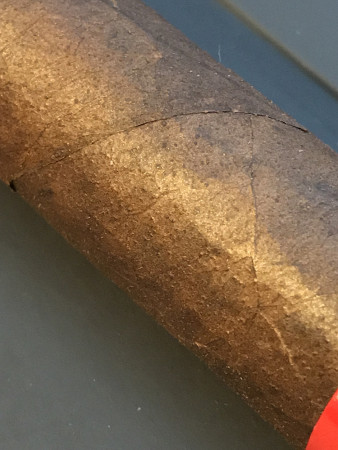 Build quality was great on both examples I smoked…solid ash, great draw, very even burn line.
Value
With the original price of $20 undercut by $8 or more in these parejo sizes, I find the value excellent on these.
Conclusions
I've always enjoyed the Preferidos Ruby and this vitola with its reasonable price tag made it even more better. The cigar was rich and complex throughout, with new flavors popping up in the final third, showing off the wide range of tobaccos used in the blend. I might enjoy this version of the blend even more than the Diamond (Broadleaf) version. It was medium-to-full in body with a fantastic full flavor throughout.
By-The-Numbers
Prelight: 2/2
Construction: 2/2
Flavor: 4.5/5
Value: 1/1
Total: 9.5/10
This story originally appears on leafenthusiast.com